Diagnosing Gluten Sensitivity & Intolerance – Take the Quiz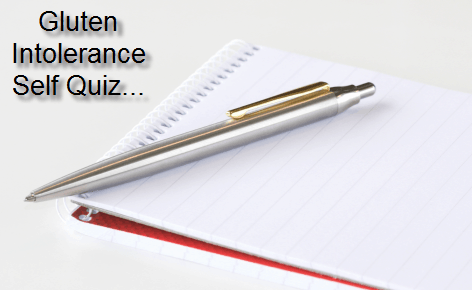 The proper tools must be used to accurately diagnose gluten sensitivity. This is where a lot of people and doctors get confused. Traditionally lab testing is only designed to diagnose celiac disease. Remember that celiac disease is only one medical condition caused by gluten. Many people have other diseases caused by gluten. If you doctor uses a test to diagnosed celiac disease on you and it comes back negative, it doesn't mean that you don't have gluten sensitivity. The intestinal biopsy and serum blood tests are examples of inaccurate medical tests for gluten sensitivity. Genetic testing offers the greatest degree of accuracy and when combined with a patient's history and examination a diagnosis can be made early and accurately. Gluten Free Society offers genetic testing and educational services about gluten.
Gluten Free Diet is Not a Trend
Because going on a gluten free takes a great deal of education and commitment, it is recommended that proper testing be performed to identify whether the diet is right for you. Remember going gluten free is not a trendy diet; it is a permanent lifestyle that should be taken very seriously as even small amounts of gluten exposure can cause problems. To accurately diagnose gluten sensitivity, the right lab test must be used.
Genetic testing is the gold standard for diagnosing gluten sensitivity. Unfortunately, many doctors still use antiquated and inaccurate tests. Examples of these include
Anti-gliadin antibodies – this is a blood test that measures for antibodies to one of the types of gluten found in wheat. It is not very comprehensive and often times gives false negative results.
Anti-tissue transglutaminase – this test is only specific for celiac disease and also has a tendency to come back falsely negative.
Intestinal Biopsy – this test is also only specific for celiac disease and comes back with a lot of false negatives.
Genetic testing is available here<<<
Am I Gluten Intolerant?
Some people feel so much better after going gluten free, that they forgo any testing and just stick to the diet. Some people need a black and white answer – Am I gluten sensitive or not? Without a solid answer, they have trouble justifying the diet and usually cheat on a frequent basis. The problem with cheating is that gluten can cause damage to the body in very small amounts (20 ppm). The best way to get this black and white answer is to have genetic testing performed. If you cannot afford to have genetic testing performed, the following is a quick self test that you can use to help determine whether or not you are gluten sensitive.
Take The Quiz…
Gluten Sensitivity Self Test:
Check the symptoms you are experiencing.
Gut Symptoms:
Craving baked goods (cake, cookies, brownies)

Craving high sugar foods
Frequent intestinal bloating or gas especially after eating

IBS – irritable bowel syndrome

Acid reflux – GERD (aka heartburn)

Indigestion
Constipation

Diarrhea

Frequent nausea and or vomiting

Difficulty gaining weight (children under the growth curve)
Iron deficiency anemia
Head &Nervous System Symptoms:
Frequent headaches
Sinus congestion

Migraine Headaches

Poor memory

Vertigo

Difficulty recalling words
Brain fog
Poor concentration
Been diagnosed with ADD or ADHD

Suffer with frequent vertigo (dizziness)

Depression
Anxiety
Neuropathy
Irrational irritability
Mood swings
Restless leg syndrome

Diagnosed with Chronic Fatigue Syndrome

Diagnosed with Multiple Sclerosis or Parkinson's
Muscle and Joint Symptoms
Frequent joint pains with or without activity
Chronic muscle aches
Migrating joint pain (without injury)
Frequent muscle spasms (especially in the legs)

Diagnosed with Fibromyalgia

Diagnosed with autoimmune arthritis (RA, lupus, psoriatic arthritis, reactive arthritis, ankylosing spondylitis, Sjogren's)

Bone pain
Growing pains

Osteoporosis or osteopenia
Hormonal Symptoms:
Fatigue
Inability to lose weight
Difficulty falling asleep or staying asleep
Infertility
History of miscarriage or spontaneous abortion
Menstrual problems – PMS

Thyroid disease

Diagnosis of hyperprolactinemia

Diagnosis of Diabetes (type I or type II)

Hypoglycemia
PCOS (polycystic ovary disease)
Endometriosis
Immune Problems:
Chronic urinary tract infections
Chronic respiratory infections

Asthma

Vaginal, oral, or nail bed yeast infections
Skin Problems:
Fever blisters or mouth ulcers
Skin rash
Eczema
Psoriasis

Dermatitis Herpetiformis**

Vitiligo
Other Internal Diseases/Problems:
Gall bladder problems
Elevated liver enzymes
Non alcoholic fatty liver

Autoimmune hepatitis

Lymphoma

Platelet disorders
Results:
If you checked 1 to 3 items, you should be genetically tested for gluten sensitivity
If you checked 4 or more items, you are most likely gluten sensitive. Genetic testing is still recommended to confirm the need for a permanent diet change.
If you

checked any red item

you are most likely gluten sensitive. You should be genetically tested for gluten sensitivity immediately. Remember that recent research has discovered that ignoring gluten sensitivity leads to early death by 20 years or more.
**Dermatitis herpetiformis is a skin condition known to be caused by gluten. If you have been diagnosed with this disease, you are gluten sensitive.
Sick & Tired of Weight Loss Plateaus and Crazy Fad Diets? It's Not Your Fault That The Food Industry is Secretly Keeping You Overweight and Worn Out…
Discover Why Your Diet is Wrecking Your Weight Loss Goals and Crushing Your Hopes at a Leaner, Healthier Physique
From: Dr. Osborne –
Dear Frustrated Exerciser,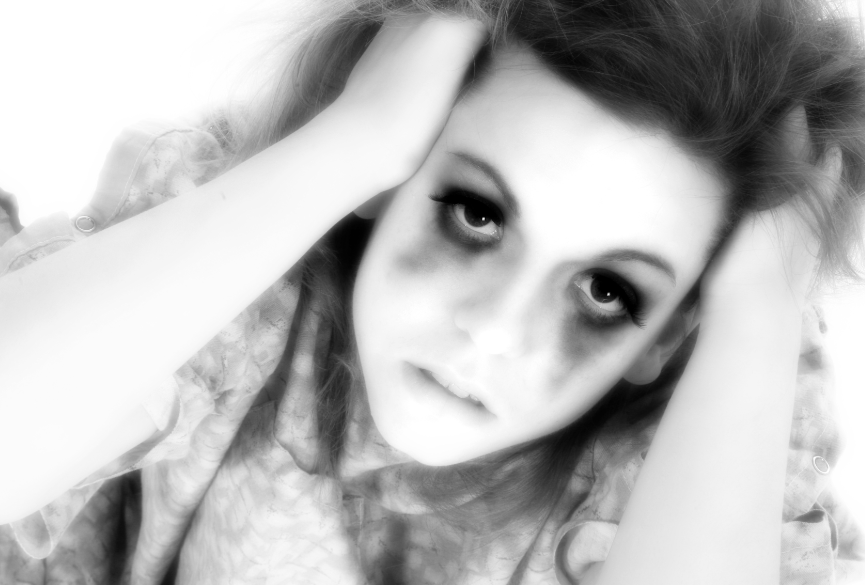 Have you tried every diet under the sun and still have a hard time keeping the weight off? Have you tried, thermogenic fat burners, energy pills, and special meal replacement drinks with little or no success? Are you tired of being told that your weight is normal for your metabolism and that you have to just live with it? If you experience unexplainable weight gain, inability to lose weight even though you are exercising, bloating, swelling, water weight gain, constant fatigue, and feelings of complete exhaustion after a workout, then you must understand the following statement.
It's not your fault. There is hope…
See most "exercise experts" don't know the connection between food allergies, weight gain, and fatigue.
But in this tell all letter I'll reveal the TRUTH about how one food in particular (gluten) can keep you overweight no matter what diet plan or exercise program you try.
I'm not talking about the "traditional" gluten free diet you hear about on the news or see in the grocery store. I'm talking about the TRUE gluten free diet. There is a huge difference between the two, and the first one will not help those unwanted inches go away.
That's why I created the first, scientifically and clinically proven system to help regain your health, shatter your weight loss plateau, and put you back in the driver's seat of life?
I'd like to give you my most clinically proven and effective tactics that have helped me help thousands of my patients lose hundreds of thousands of unwanted belly fat induced by years of being exposed to the inflammatory, health deteriorating effects of gluten.
Best of all I'd like to give you these clinically proven, time-tested health inducing strategies for only $69 $23.
These clinical protocols are so powerful at restoring health that they have been featured on…
What's My Reason For Practically Giving Away These Little Known Medical Secrets…?
It's simple really… I have a passion to help people.

…and I know that once you use the proven Glutenology Health Matrix system that I give you to help your body lose weight, and recover your health and vitality, you'll keep coming back to me and Gluten Free Society for all of your healthy gluten free needs.
And the fastest and easiest way I know to get YOU to TRUST ME is to give you my most effective clinical secrets for less than the cost of a visit to your doctor. And once you try them and see how quickly they help restore your health… you'll help me share this information with the rest of those in need.
It's a win/win proposition… wouldn't you agree?
But Before You Read Another Word Of This Letter I Want You To See What Those Who Have Tried My Glutenology Health Matrix System Have To Say…
---
I can't begin to tell all the benefits that I have received in the nearly three months that I have been going to see Dr. Osborne.  After going through your program, I have been able to sleep through the night for the first time in 6 1/2 years.
I also have regained strength in my hands – something that I had been told by other doctors would never happen.  Additionally, I have lost 35 pounds and have much more energy than I have had in years.
Since I was a child, I have had headaches, but after going on the gluten-free diet, I don't have any unless I eat something I shouldn't.  To my surprise, my fingernails are beginning to get strong after being weak and brittle my whole life.
I was told by other doctors that once I started thyroid medication, I would be on it for the rest of my life.  In the past month, I have decreased the dosage and I am looking forward to the day when I can discontinue it altogether.
I think one of the greatest things for me has been the freedom from food – freedom to not ever crave the foods that I shouldn't eat and to not be in bondage to food.  There is so much joy in that.
My family has also seen improvement since they have been coming to see Dr. Osborne and making diet modifications.  My five-year old had itchy bumps on his elbows for the last couple years.  They have completely disappeared in the last month.  He is also more alert and attentive when doing schoolwork.
My four-year old also had little bumps that covered most of his body. Sometimes he would lie awake at night itching and clawing at his skin.  In the last month, the bumps have
almost all disappeared and have not itched at all.  He also sleeps better.  Through the elimination of several foods, he has become calm and sweet again.
It is exciting to see the improvements in my family, and I am looking forward to what else may improve over time.  I am so grateful that I have found a doctor that knows what he is talking about and that genuinely cares for my family, not to mention his patience in answering all my many questions.  His staff is just as wonderful, very helpful, and friendly.
Through the advice and encouragement I have received at Town Center Wellness, I am inspired to live my life in a more healthy manner and to raise my children likewise.
Lisa McCalip – Sugar Land, TX…
---
50 Pounds of Weight Loss!  The bonus was that she no longer needed diabetes or blood pressure medications

all because of the TRUE Gluten Free Health Matrix Protocol…
---
Fat Melted From My Stomach…Back To High School Weight with the TRUE Gluten Free Health Matrix Protocol…
---
20 pounds of weight loss…Bonus – Friends all noticed dramatic health improvements with the TRUE Gluten Free Health Matrix Protocol…
---
"
I spent several years suffering from joint pain, nausea, acid reflux, extreme fatigue, shortness of breath, light-headedness, indigestion, depression, Gastritis, and sadly the list does not end there. 
It seemed like every day my problems were getting worse. I took several tests, visited specialists, used an abundance of medication, and spent thousands of dollars, yet all my questions remained unanswered. Needless to say, I began losing hope.
For years, I dedicated my life to competitive sports such as swimming, basketball, track, and cross country. My passion kept me going, but my health problems were significantly hindering my accomplishments. I constantly had to stop from joint pain, nausea, or shortness of breath. Many days I had to force myself to participate because I was so exhausted. It broke my heart to not be able to reach my goals because of my sickness.
That all ended once I discovered that I was gluten sensitive. Honestly, I did not even know what Gluten Sensitivity was until Dr. Osborne explained it to me thoroughly. I was absolutely amazed that after years of searching for answers, he solved them in minutes. After a few months of taking my vitamins and eating a gluten free diet, I feel better than I have ever felt before. Almost all of my symptoms have diminished. I am able to be physically active without any pain or fatigue complications. I am able to stay up late without needing to take naps during the day, and my stress has greatly minimized. I feel like a completely different person.
I couldn't be happier with my progress and, it is comforting to know that I wasn't the only one with these problems. I got the chance to meet other patients that had similar problems and the same success.
It was scary to know that at only nineteen years old, I was sicker than I could ever imagine. I do not know what would have happened to me if I had never met Dr. Osborne, and thanks to him I will never find out. Anyone who would like to improve their health should truly confide in Dr. Osborne's priciples. I have never met someone so knowledgeable and dedicated as Dr. Osborne. I owe my good health to him. My only complaint is that I didn't find him sooner."
Regina D'Angio, Certified Personal Trainer- Sugar Land, TX
…my issues disappeared…
In November, 2009, I began feeling sluggish and thought I was fighting a cold, but I had no real cold symptoms other than fatigue. The fatigue grew significantly worse over the next few months, and by January, I was largely apartment-bound. On some days, I could hardly sit up. The fatigue was accompanied by other symptoms including a slight but constant sense of dizziness, headaches, deep muscle and joint aches, a blocked left ear, and skin rashes on my ankles, knees, and elbows that would not go away.
I saw six doctors including my pcp, a naturopath, an osteopath, a neorologist, and two ear specialists.
In April, six months and six doctors after my fatigue started, a woman in my church recognized my symptoms as similar to her daughters' several years prior. A teenager at the time, her daughter missed two years of high school before the root of her illness was discovered: wheat.
I thought that food was not my problem since I had no digestive symptoms and ate what I considered to be a very healthy diet that featured largely organic produce and meat.
However, when I gave up wheat, I felt a difference within 24 hours. My naturopath put me on an elimination diet to cleanse my system and help me pinpoint the food culprits. Unfortunately, this diet relied heavily on rice. I recovered by about 50%, but I still was far from well, and my improvement seemed to plateau.
This was when I went online to learn everything I could about gluten and discovered the work of Dr. Peter Osborne. I was fascinated by his findings and, based on them, decided to try his TRUE Gluten Free Diet strategy to see what would happen. The results was amazing. My energy increased significantly, my pain disappeared, and what is more, two lifelong symptoms that I had not connected with gluten disappeared: the excema on my hands and the sense of heart strain I often felt after even only moderate exercise. Going TRUE gluten free was the biggest benchmark in my healing.
Since I have discovered the truth about gluten, I have shared this information with as many people as possible, frequently pointing them to the Gluten Free Society's website. Without this valuable information, I'm certain I would continue to be needlessly suffering. I hope that you find this story valuable and that it will help point others to healing."
Abigail Carroll, PhD
---
How This Whole Thing Came To Be…
The Glutenology Health Matrix System Was Developed Because I Was Fed Up With The Failed Traditional Medical Model Of Treating Disease.
Back in 2000, I was an intern rotating through the V.A. hospital. We saw patient after patient with severe arthritis, back, knee, elbow, shoulder, and muscle pains. The medical solution was always multiple doses of very toxic medications.
The patients never got better. Our attending physician told us that unfortunately, there was not a lot that could be done to help these patients. It was at this point that I asked – "Why don't we try something else?"
You see, my line of thought was, if the medications didn't help or cure the patients, why continue to prescribe them. Especially considering that the drug side effects were just as bad as the symptoms of the diseases we were treating.
It was at this point that I began burning the midnight oil in the Jesse Jones Medical Library scouring through medical texts and journals to find better answers. I was completely jaw dropped by what I found. I uncovered thousands of hidden treasure research studies on the impact that food has on disease.
I am not talking about Men's Health or Reader's Digest type magazines with stories about diet and health. I am talking about major peer reviewed medical journals like New England Journal of Medicine, Journal of the American Medical Association, Lancet… and more.
I found study after study linking food allergies, intolerances, vitamin and mineral deficiencies, and poor lifestyle choices to chronic pain conditions. This is when it all come together for me.
It was one of those Ah – HA moments you always hear about! You know, when the light bulb over your head turns on…?

It was at that moment that I realized what I had to do. The hospital would not even consider the possibility that diet was related to health and disease. I left the hospital setting and spent the next 12 months compiling my research and developing treatment protocols.
Over the next several years, I refined my patient protocols. The outcomes for my patients got better and better. Medications became unnecessary as their health improved and their pain reduced. The knowledge I shared with them gave them the power to be in charge of their own health.
My successes have led to a long waiting list for patients to get in to see me. This is frustrating because as a doctor I want to help as many people as possible. Unfortunately, there are only so many hours in a day. That is why I have turned to the internet. I can reach and help so many more people with this wonderful tool.
Being a doctor is so much more rewarding when you can give people the knowledge to restore their normal weight and health instead of making them dependent on medical treatments.
And that is why I want to give you the health restoring Glutenology Health Matrix System. So you can take control of your health instead of being a victim of it.
You will get instant access to…

Video 1
Gluten Sensitivity – What is it?

Knowing what gluten is and where it is found is crucial to maintaining the right diet. Much of what you read and hear about gluten is misleading and confusing. This video tutorial teaches you the ins and outs of gluten sensitivity. You will learn the difference between gluten intolerance and celiac disease, and why many foods labeled gluten free can still damage your body.

Video 2
Gluten Sensitive – What Now?
No doubt, going gluten free can seem to be a daunting task. Take a deep calm breath and watch this video. It will get you mentally prepared for your gluten free journey

Video 3
Regaining Your Health Again
Going gluten free is most times not enough to regain your health. This video discusses the nutritional aspects of diet that your regular doctor won't talk about.
The "Pyramid of Health" is broken down. You will learn which laboratory tests to have performed so that you can accelerate your healing process without the typical hang ups and plateaus that many face when going gluten free.

Video 4
Taking Your Pantry Gluten Free
Knowing where to start can be a blessing. This tutorial takes you through a common household pantry item by item. You will learn what to keep and what to donate to the food bank.

Video 5
Cleaning our your refrigerator
Gluten containing items are abound in the average refrigerator, and they are not always obvious food items. Sometimes it is hidden is salad dressing, sometimes in ketchup. This tutorial will teach you how to navigate through all of the confusion.

Video 6
Identifying Gluten in Medications
Many commonly prescribed and over the counter medicines contain hidden sources of gluten. The coating around your pill is possibly derived from wheat starch or other commonly used additives and preservatives. Your doctor will most likely not consider his prescription as a source of gluten, but exposure through medicine is very common and often times is the hold up for your return to health.

Video 7
Navigating the Grocery Store
Reading labels and knowing where to shop are crucial components you need to master when regaining your health. This video will teach you how to read labels and how to identify all of the many hidden and sneaky terms that food manufacturers like to use to keep you in the dark.

Video 8
Eating Gluten Free on the Road
Traveling and maintaining a gluten free diet can be a challenge. Many people travel frequently for their jobs. Often times we don't have the luxury of a Whole Foods Store when we are on the road. This tutorial will teach you how to prepare and preplan for the most challenging situations.

Video 9
Gluten & Cross Contamination
Gluten can be hidden in so much more than just bread, pasta, and cereal. Learning how to identify the potential for hidden gluten is a must. Cross contamination of your food is also a major issue. Knowing how to avoid contaminated foods will save you from major health setbacks.

Video 10
Gluten Free Alcoholic Beverages
Social drinking is very common. One of the top questions asked relating to gluten sensitivity? What type of alcohol is gluten free? In this video I will teach you what is safe and what to avoid when you want to take the edge off of a stressful day.

Video 11
Being Gluten Free and Social
Ever heard the term Health Nut? Other people can make you feel like a social leper when you are adhering to your diet. Learn the psychological tricks and methods to deal with those around you.

Video 12
Gluten Free Food Substitutions
What can I eat in place of my sandwich? This video goes through all of the most common substitutes, cooking tips, and foods that can be used to help you maintain a gluten free diet and still eat food that tastes good.

Video 13
Gluten Free Kids
Being a young gluten free child is a challenge. Dealing with picky eating children can be a challenge. This video teaches you how to deal with these issues while maintaining your sanity and keeping your child healthy at the same time.

Video 14
Exercise for the Gluten Sensitive
No health plan is fully complete without addressing exercise. Learn why cardio is over rated and how a simple 10 minute exercise protocol can catapult you into a healthier frame.
Here's What Your Going To Learn With My Glutenology Health Matrix System…
How to go 100% TRUE Gluten Free
Why foods labeled "gluten free" can still make you sick
The biggest mistakes people make to wreck their health
How to find and prepare TRUE gluten free food that actually tastes good
How to deal with difficult family and social situations revolving around food
How to restore your health and feel better than you ever have…Guaranteed!
What additional lab tests you can use to customize your diet to your genetics

Joining Gluten Free Society's Glutenology Health Matrix System Membership Will Give You Instant Access To…
An interactive forum allowing you to communicate with others dealing with the gluten free lifestyle (no nasty behavior tolerated – our forum is moderated by our expert contributors & physicians)
Our searchable resource library of medically oriented articles on gluten sensitivity
Special physician and expert interviews on gluten intolerance and other health oriented topics
Access to our extensive Glutenology video tutorial library on going TRUE Gluten Free
Special discounts on genetic testing for gluten sensitivity for family members
An ongoing blog posting up to date information on gluten
Gluten Free TV – featuring a test kitchen and independent product testing for cross contamination.
Healthy food source links and investigations into foods labeled gluten free
Shared success stories of those going gluten free
A social community with your interests in mind.
A recipe database with True Gluten Free foods.

Friend, I'm in a position to do something for you that no other person can… I'm going to give you my clinical blueprints to help you restore and maintain your health and vitality – just like I've done for myself and for thousands of others.
You get access to everything for a registration fee of only $69.00 $23.00. You pay only 12.99 per month thereafter and you can cancel with no hassles at any time. Best of all you get the entire program instantly in high resolution video tutorials which you can watch online from your mobile phone, TV, or personal computer. You don't have to wait for shipping. Just click, buy and start your journey away from disease and back to health – instantly.
60-Day Money-Bay Guarantee!
And you're fully protected by my 60 day money back guarantee. If you follow the Glutenology Health Matrix System and don't notice dramatic improvements in your weight loss goals (smaller dress size, or any other), I'll issue you a full refund – no questions asked.
This is just my way of starting our relationship off on the right foot.
For only $23.00, less than the cost of a bottle of weight loss pills, less than a copay at a doctor visit, you get all of my PROVEN and TESTED weight loss and health restoring strategies instantly.
Stop wasting your valuable time and effort trying out dead end supplements, medications, and fad diets that fail to produce results. Order The Glutenology System Now, before your health takes another beating.
Click here to order now >>
Committed to your health,
Dr. Peter Osborne
(800) 680-4559
P.S. Remember this is a proven system duplicated time and time again with amazing results. I've taken all the confusion out for you and I'm giving you my most effective clinical pearls to take your health to a whole other level. Don't wait, because this program WILL double in price very soon and you'll miss out. Order The Glutenology Health Matrix System now >>
P.S.
When you have seen the dramatic difference in your weight and quality of life, please send me a facebook message…